Experienced Auto Accident Lawyers in Columbus, Ohio
Don't fight alone. We are here to help.
Call our office at (844) NOW-OHIO or fill out the contact form, and one of our experienced Columbus auto accident attorneys will respond.
At Callinan & Wisecup Law Firm, we are dedicated to protecting your rights as a victim. Our aim is to help you through this difficult time and secure the compensation you deserve from your Columbus car accident case.
Columbus, Ohio Auto Accident Attorneys
Car accidents are unfortunately common in the busy city of Columbus, and many people are left with serious, life-changing injuries as a result. Our experienced auto accident attorneys serving Columbus, Cincinnati, Youngstown, and beyond do whatever it takes to recover all available compensation following an accident. To secure the comprehensive and aggressive legal representation you need during this trying time, contact our firm today. We can review your case to determine how much your accident claim is worth and what you may recover.
What To Do After a Car Accident
Regardless of how cautious a driver you are, car accidents can unpredictably happen. In such instances, your immediate reactions can significantly impact your ability to recover financial compensation. To ensure your safety and the well-being of your loved ones, remember these crucial steps:
Stay at the scene of the car accident: Leaving the scene might lead to legal implications.
Assess yourself and others for injuries: Prioritize safety by ensuring everyone involved is okay.
Request immediate medical attention if needed: If anyone is injured, call for medical assistance promptly.
Report the accident to local law enforcement: Official reports aid your claim process.
Secure a traffic accident report from responding officers: This document is essential for insurance and legal proceedings.
Exchange contact information with the other driver: Include names, phone numbers, addresses, and insurance details.
Seek out witnesses and get their contact information: Witnesses can provide essential accounts of the accident.
Document the scene and visible injuries: Take photos of the accident scene, vehicle damages, and any visible injuries.
Inform your car insurance company: Report the incident to your insurer as soon as possible.
Maintain consistency with medical treatment: Follow your doctor's orders to support your claim.
Avoid social media posts about the accident: Until your claim has been finalized, refrain from public discussions about the incident.
Reach out to Callinan & Wisecup for a free consultation
: Obtain expert advice on your auto accident case in Columbus from our experienced attorneys.
Compensation You Can Seek After an Car Accident in Columbus
Following an auto accident, you have the right to pursue compensation for:
Current and future medical expenses
Diminished earning capacity
Temporary or permanent loss of wages
Pain and suffering due to injuries sustained in the accident
Loss of a loved one resulting in a wrongful death
Compensation generally falls under three categories:
Economic Damages: Tangible losses that can be calculated, such as medical bills, lost wages, property damage, and costs for ongoing rehabilitative services.
Non-Economic Damages: Intangible losses like future lost earnings, pain and suffering, or recovery costs from emotional distress and grief counseling.
Punitive Damages: In rare instances, punitive damages may be awarded if the at-fault driver demonstrated egregious disregard for safety laws or engaged in malicious, dangerous driving that led to the accident.
To ensure the appropriate party is held accountable, and you receive fair compensation after your car accident, don't face your legal challenges alone. The personal injury attorneys at Callinan & Wisecup are ready to assist you so you can concentrate on your recovery. Contact us today and leverage our expertise for your benefit.
Typical Injuries from Car Accidents in Ohio
Auto accidents can result in various injuries to almost any part of the body. These unfortunate incidents often involve three unique impacts. The first impact occurs when the vehicle strikes another object, absorbing kinetic energy to protect the passengers. The second collision, or the human collision, happens when passengers come into contact with interior parts like the seatbelt, airbag, or steering column, frequently resulting in injuries like fractures, lacerations, and broken bones. The third impact, known as the internal collision, involves internal organs moving towards the point of impact, potentially colliding with other organs or bones. This internal collision can cause severe organ damage, such as to the brain, heart, and lungs, even without visible exterior injuries. These impacts are often the cause of traumatic brain injuries, with the brain striking the inside of the skull, leading to bleeding or swelling. Below we provide an overview of the most common injuries sustained in Ohio car accidents:
Head and brain injuries: Skull fractures from the human collision may not result in brain damage, but injuries like concussions, blunt force trauma, and penetrating injuries can affect the brain. Hematomas (bleeding in the brain) and swelling can occur, leading to temporary or permanent brain damage.
Back injuries: The delicate spinal cord can sustain serious damage in an accident, resulting in lifelong back pain or even paralysis. An incomplete spinal cord injury could cause partial loss of movement and feeling, while a complete spinal cord injury can lead to paralysis below the injury level.
Neck injuries: Whiplash, a common neck injury in rear-end collisions, occurs when an accident causes the neck's muscles, nerves, tendons, and discs to bend forcibly forward and backward. Fractures of the top two spinal cord vertebrae, C1 and C2, can result in the most severe type of spinal cord injury, full paralysis, which is often fatal.
Chest injuries: Significant impacts to the chest can result in broken ribs and a life-threatening condition known as flail chest. This condition occurs when a portion of the rib cage separates from the rest of the chest wall. Victims can also suffer traumatic cardiac arrest or collapsed lungs from an accident.
Other common car accident injuries include broken bones and ligament damage. These injuries can cause temporary disability, missed work, and sometimes lifelong effects. Torn ligaments or slipped discs can result in chronic pain and might necessitate surgery. Many car accident injuries are fatal, resulting in wrongful death. If a loved one passes away in a car accident, consult with one of our Columbus car accident attorneys. We care about our clients and seek to help them pursue justice for a life tragically cut short.
How Callinan & Wisecup Assists Columbus Car Accident Victims
At Callinan & Wisecup, we take a proactive approach to defend your rights. Our team meticulously collects evidence from the accident scene, interacts with potential witnesses, documents your vehicle's condition, and retrieves your medical records. We also gather critical evidence, such as dashboard camera footage, black box data, and the driver's cell phone records. We strongly advise against handling insurance claims on your own. Insurance adjusters may use complex strategies to dispute or deny your claim, leading to potential complications that can jeopardize your rightful compensation. Rely on the expert Columbus car accident attorneys at Callinan & Wisecup to guide you through this challenging time. We offer free, confidential initial consultations and operate on a contingency fee basis, meaning we charge no attorneys' fees unless we successfully recover compensation for you. Contact us today to discuss your legal rights and options.
15+ Years of Experience
99% Satisfied Clients
100+ Success Stories
Contact us today for a free consultation. Let us help you get back on the road to recovery.
Why Choose Callinan & Wisecup for Your Auto Accident Case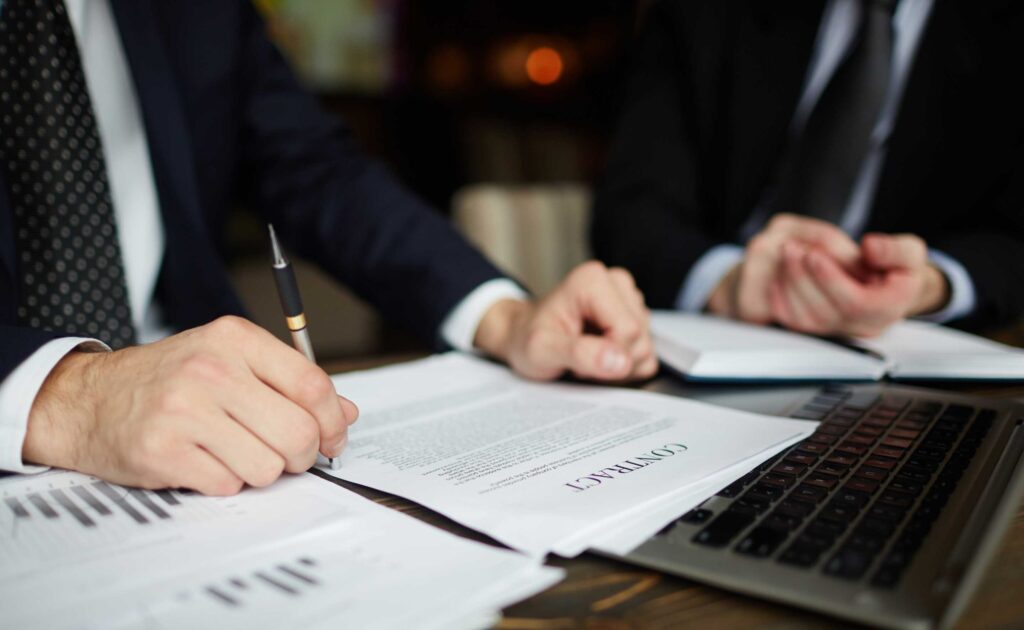 We believe that our clients deserve the best possible representation. That's why we offer:
Proven Experience: We have extensive experience in a wide range of personal injury matters.
Personalized Representation: We tailor our legal strategies to your unique situation for effective representation.
Outstanding Client Service: Our commitment to client service sets us apart in our field.
Dedicated Outcomes: Our unwavering dedication to achieving the best possible outcome for our clients is our driving force.
If you are dealing with a personal injury matter, we encourage you to contact us today to schedule a consultation. Our team is prepared to help you navigate the legal process and achieve the best possible outcome for your case.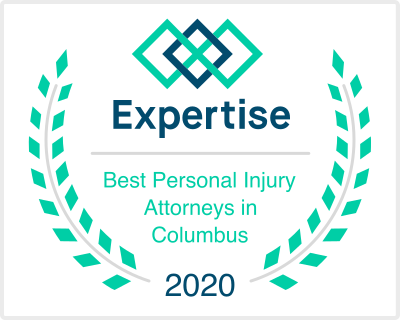 Callinan & Wisecup did an amazing job on my case! He settled for far more than my wife and I anticipated receiving for the accident. Mr Wisecup is passionate about his services. I highly recommend them!
I was in auto accident. I went to chiropractor and was recommended Michael Wisecup by the chiropractor. I was told he had represented patients of the office in the past and was good attorney. I was happy with the work that Michael Wisecup did. He made the whole process run smoothly and resolved the damage to my vehicle and obtained a settlement with the insurance company that paid my medical bills and compensated me for my pain and suffering.